Features

10 Speed, Antique, Classic, Mens, Vintage
Additional Comments
That's right, for $225.00 you SHOULD get it all!! Compare to others listed at $150-$300!! This is a complete professional rebuild, nothing to buy, nothing needs replacing, ready to ride with all the little touches that make your ride last, Good To Go or Good For Show! This is a beautiful, fully re-conditioned 1972 Schwinn Continental, all original except the seat, (which is period!), and the wear and tear items I replaced, new tires, tubes, cables, housing, and handle bar tape, which is now, White Cinelli simulated cork, comfy!... (read more) It's fully rebuilt, bottom bracket, headset,and both wheel hubs were taken apart, cleaned, repacked, and adjusted, the new tires, (White Wall), and tubes, were entirely coated with powder so the tubes won't stick to the inside of the tires, should you get a flat. The front and rear derailleurs and brakes were tuned and adjusted and both wheels were professionally trued, (straightened). New cables were installed along with new, white, lined cable housing, (cables slide easier and require less maintenance!), complete with housing ferrules and cable ends, (no frayed cable ends!). The frame, while stripped of parts, was cleaned and polished by hand, as were the rims, chainrings, chain guard, crank-arms, and the rear spoke protector, (can't tell you how many hours were spent doing that, but it shows!). Seat tube and top tube both measure 23 inches, while the "stand over" height is 33 1/2 inches. As I said, this is an absolutely beautiful bike! It is not "flawless", and I do not mean to represent it as such. The frame does have minor scrathes and chips, as you would expect on a 38 year old bike, but over all, it is gorgeous!

Yes, there are cheaper bikes, even Schwinns, out there, and if you can't appreciate what I do, I understand, but if you want a bike thats totally cleaned, every tiny crevice, every part, and you want a bike that doesn't need tires, cables, handlebar tape, whatever, one that's ready to ride and will last for years to come, you gotta check this out!!

I prefer local pick-up and cash. If I must ship, it will be professionally packed by the local bike shop to properly protect this beauty, and all charges for packing/shipping will be your responsibilty. Paypal is the only payment I can accept if shipping.

If you have any questions at all, please feel free to contact me! (I do have a few more pics)

If your reading this, I still have this beauty!

Thanks for looking!!
---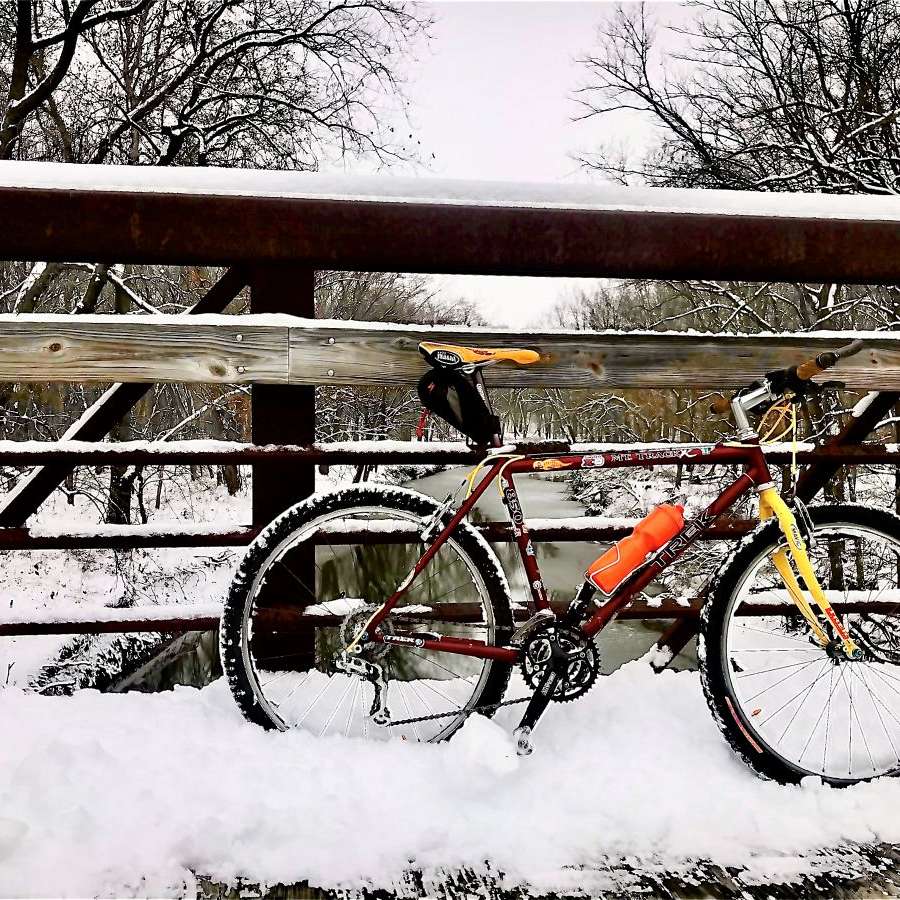 I have been involved in cycling most of my life, approximately 30+ years now. I have raced both road bikes and mountain bikes, and through discovering my own preferences in set-up and maintenance, I have become quite the mechanic, even wheel building, with just about any tool I could need, for most any bike, especially vintage stuff. So take comfort in purchasing a bike re-conditioned through my hands, you won't find any put together any better.